Toma Saji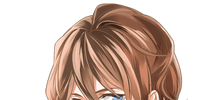 Invite Code: VYd4aN
[Chapter 1: Marry to Help Someone?!]
1.06
[1] Shake off his hand.
[2] Say no to him. (+5)
[3] Slap him.

1.08
Special Scenario: Get CG! (Affection 5+)

1.10
[1] Why?! (+5)
[2] No way!
[3] I don't understand!

1.13
[1] Push him away.
[2] Resist him.
[3] Give up. (+5)







[Chapter 2: Marry By Threat?!]
2.04
[1] Remain silent. (+5)
[2] P-Probably…
[3] No, we aren't.

2.07
[1] I think so.
[2] No, I don't. (+5)
[3] I don't know.

2.14
[1] No!
[2] Don't be so rough. (+5)
[3] Why are you doing this?

2.15
Special Scenario (Affection 30+)






[Chapter 3: Becoming a Secret Wife]
3.01

Special Scenario (Affection 30+)



3.02
[1] What are you talking about?
[2] You would really allow me to have an affair?
[3] I would never cheat. (+5)

3.09
[1] Hide.
[2] Greet him. (+5)
[3] Wait for him.

3.14
[1] Even though we're married? (+5)
[2] How about one of your fans?
[3] A housekeeper should be fine.
[Chapter 4: Competition Appears?! His Secret?]
4.02
[1] Get out of the bath.
[2] Hide in the corner. (+5)
[3] Stop Toma.

4.08
[1] I can't tell him.
[2] Shake my head. (+5)
[3] I want to tell him, but…

4.13
[1] Please come home early. (+5)
[2] You'll be late tonight too?
[3] Are you cheating?
[Chapter 5: The Idol and Me]
5.04
[1] Hide.
[2] Keep looking at them.
[3] Run away. (+5)

5.08
[1] Stay there.
[2] Turn around and look at him. (+5)
[3] Get away from him.

5.12
[1] Push away Natsuki. (+5)
[2] Make an excuse.
[3] I can't say anything.

5.14
Special Scenario: Get CG! (Affection 75+)






[Chapter 6: His Feelings and Getting Closer]
6.01
[1] I don't hate you.
[2] I might like you. (+5)
[3] I care about you.

6.06
[1] Even so, stay by my side.
[2] You sure are determined. (+5)
[3] I want you to love me.

6.10
[1] You're smart.
[2] Wouldn't that be difficult considering out ages?
[3] We'll have more fun with the 3 of us. (+5)






[Chapter 7: Broken Heart]
7.01
[1] Walk a little bit more.
[2] Stay where you are.
[3] Call for Toma. (+5)

7.04
Special Scenario: Get CG! (Affection 95+)

7.05
[1] Let's get back.
[2] Kiss me again. (+5)
[3] Why are you doing this?

7.10[1] I'm sorry. (+5)
[2] See you later.
[3] Thanks for inviting me.
[Chapter 8: Scandal]
8.02
[1] Nod my head.
[2] Smile. (+5)
[3] Wave my hand.

8.07
[1] Nod my head.
[2] Shake my head. (+5)
[3] Debate with myself.

8.13
[1] Why?
[2] I won't go.
[3] Ok. (+5)






[Chapter 9: The End of the Contract]
9.01
[1] Why is he saying that?…
[2] I should be the one to decide that.
[3] I can't do that. (+5)

9.04
[1] I understand.
[2] Isn't it selfish? (+5)
[3] Are you happy with that, Toma?

9.12
[1] I will be a decoy. (+5)
[2] Leave separately from the back door.
[3] Sayaka should leave the bar like normal.

9.14
Special Scenario: Get CG! (Affection 135+)






[Chapter 10: So Many Different Feelings]
10.05
[1] Maybe not.
[2] I don't need to be with him.
[3] I don't want to be with anybody other than Toma. (+5)

10.07
[1] Refuse.
[2] Eat.
[3] Hold out my fork for him. (+5)

10.08
Special Scenario: Get CG! (Affection 145+)

10.12
[1] Jealousy? (+5)
[2] Brothers fighting?
[3] Look at Natsuki.

10.14- 10.15
Special Scenario (Affection 150+)






[Chapter 11: The Last Obstacle]
11.03
[1] Fall into Toma's arms. (+5)
[2] Nod my head.
[3] Hesitate.

11.09
[1] Hang up the phone. (+5)
[2] Unable to answer.
[3] Answer the phone.

11.14
[1] Stretch out my arm.
[2] Call his name.
[3] Run to him somehow. (+5)
Newer Post
Older Post